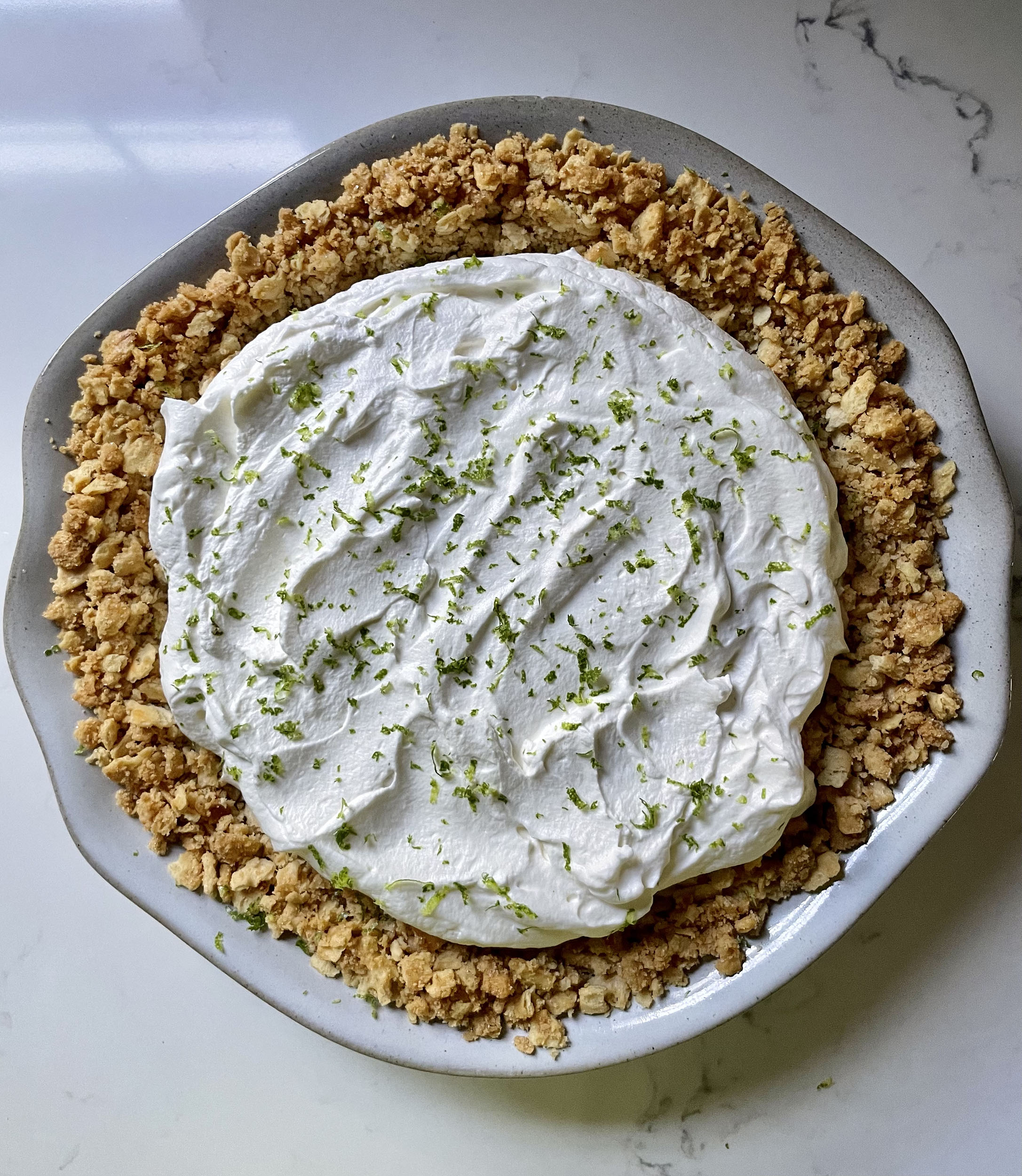 Print Recipe
Atlantic Beach Pie
If you love lemon desserts, you must give this a try. Salty/sour/sweet flavors and the crunchy/chewy/creamy/velvety textures are everything!
Ingredients
Saltine Crust

1.5 Sleeves of Saltine Crackers (about 6 ounces or 60 crackers)

1/2 cup Softened Unsalted Butter

3 tbsp. Granulated Sugar

Filling

1 14-oz. Can Sweetened Condensed Milk

4 Egg Yolks

1/2 cup Lemon or Lime Juice, or a mix of the two

Fresh whipped cream, for garnish

Lime or Lemon Zest, for garnish

Flaky Sea Salt, for garnish
Instructions
2
Crush the crackers finely, but not to dust. You can use a food processor or your hands.
3
Add the sugar, then knead in the butter until the crumbs hold together like dough.
4
Press into an 8-inch pie pan. Chill for 15 minutes, then bake for 18 minutes or until the crust is light golden brown.
5
While the crust is cooling (it doesn't need to be cold), beat the egg yolks into the milk, then beat in the citrus juice.
6
Completely combine these ingredients into a smooth homogeneous mixture.
7
Pour into the Saltine crust and bake for 16 minutes until the filling has set.
8
Completely cool pie before slicing.
9
Serve with fresh whipped cream, zest and a sprinkling of flaky sea salt.