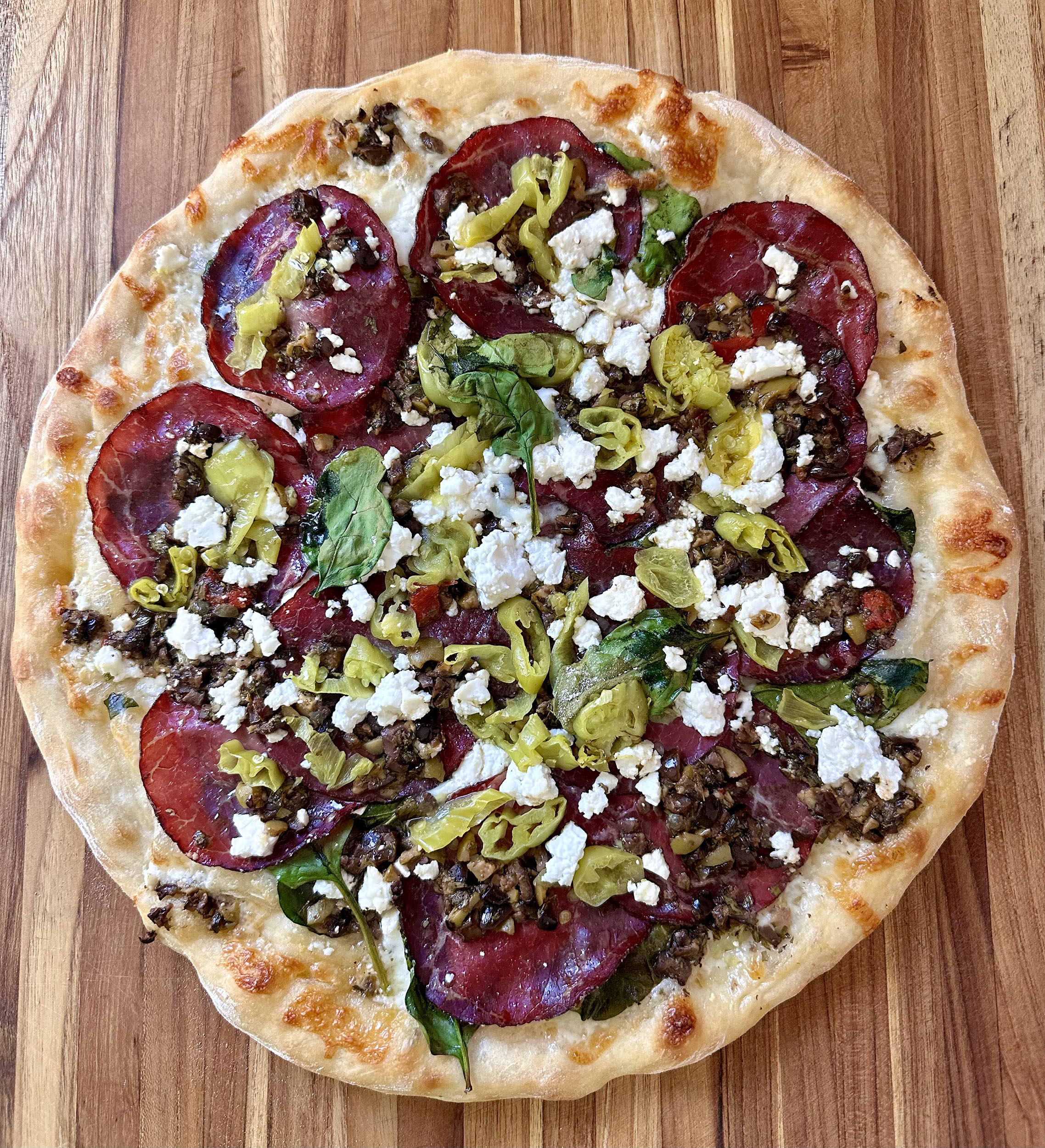 Print Recipe
Bresaola and Feta Pizza with Olives
Slightly sweet, beefy flavor of Bresaola is perfect with briny olives and the feta. Pickled pepperoncini peppers add a little spiciness.
Ingredients
1 Prepared Pizza Dough

1 cup grated Mozzarella Cheese

Handful Fresh Baby Spinach (or other greens, optional)

Feta Cheese, crumbled

3 oz. Bresaola

Olive Tapenade

Pepperoncini Peppers
Instructions
1
Preheat the oven (with a pizza stone or steel) to 400-425 degrees F, depending the package directions of your prepared pizza dough.
2
Roll, stretch or spin your dough out on a lightly floured pizza peel. Top with mozzarella cheese and then a light layer of spinach. Sprinkle a little feta over the spinach.
3
Now lay the slices of Bresaola on top. Then dot the top with dollops of olive tapenade. And sprinkle the sliced pepperoncini peppers on top. Add another sprinkling of feta and we are ready for the oven!
4
Bake the pizza for 15 minutes or so, until the crust is golden and the cheese is melted. The feta won't really melt, but it might get brown in spots.
5
Let the pizza sit for a few minutes before slicing.