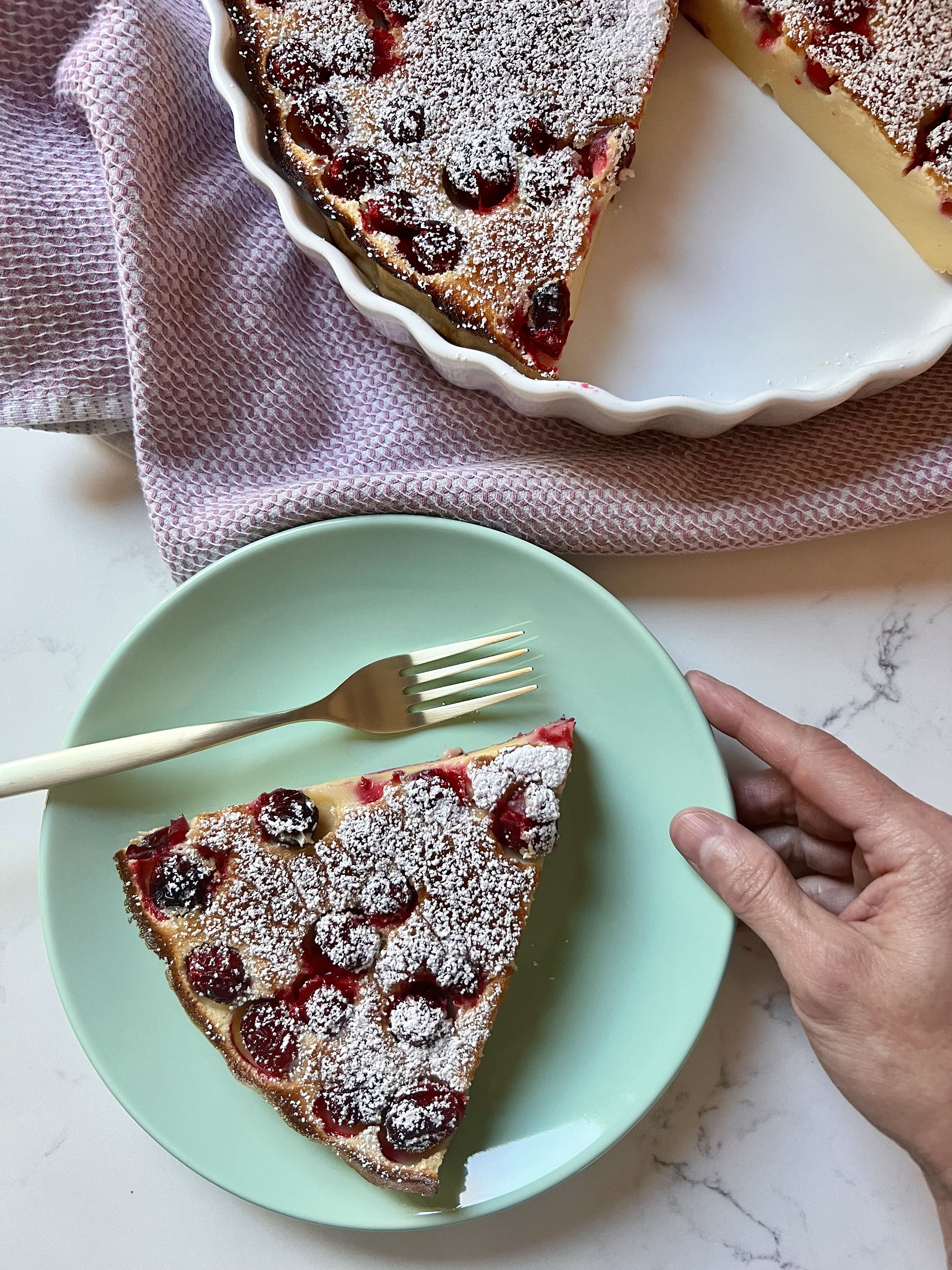 Print Recipe
Cranberry Clafoutis
Clafoutis is a custardy, lightly sweet, cake-like dessert. Usually featuring sweet cherries, this recipe goes for bold tart cranberries.
Ingredients
2 cups Whole Milk

3/4 cup Granulated Sugar

3/4 cup All Purpose Flour

1/4 cup Cake Flour

3 Large Eggs

2 tsp. Vanilla Extract

2 tsp. Kosher Salt

1.5 cups Fresh Cranberries

Powdered Sugar, for optional dusting
Instructions
1
Preheat the oven to 450 degrees. Wait to mix everything together until the oven is at temperature.
2
Pour milk, sugar, eggs, all purpose flour, cake flour, Kosher salt and vanilla into a blender. Blend until very smooth and creamy, about one minute. Set aside.
3
Place a 10-inch shallow baking dish in the 450 degree oven for 5 minutes. Use oven mitts to remove the hot dish from the oven and place the dish on a sheet tray. (I didn't do this before pouring in the batter and I regretted it.)
4
Then, working quickly so the dish doesn't cool down too much, spray the interior of the dish with cooking spray and pour in the 1.5 cups of fresh cranberries.
5
Still working quickly, pour the Clafoutis batter into the dish.
6
Lift the sheet tray and carefully, so as not to spill the batter, slide the whole thing into the oven.
7
Bake for 20-25 minutes, until the Clafoutis is puffed and golden brown on top. Remove from the oven and let cool for about 15 minutes. Over which time, the Clafoutis will slightly deflate.
8
Just before serving, sprinkle with powdered sugar if you like. Slice into wedges and serve.