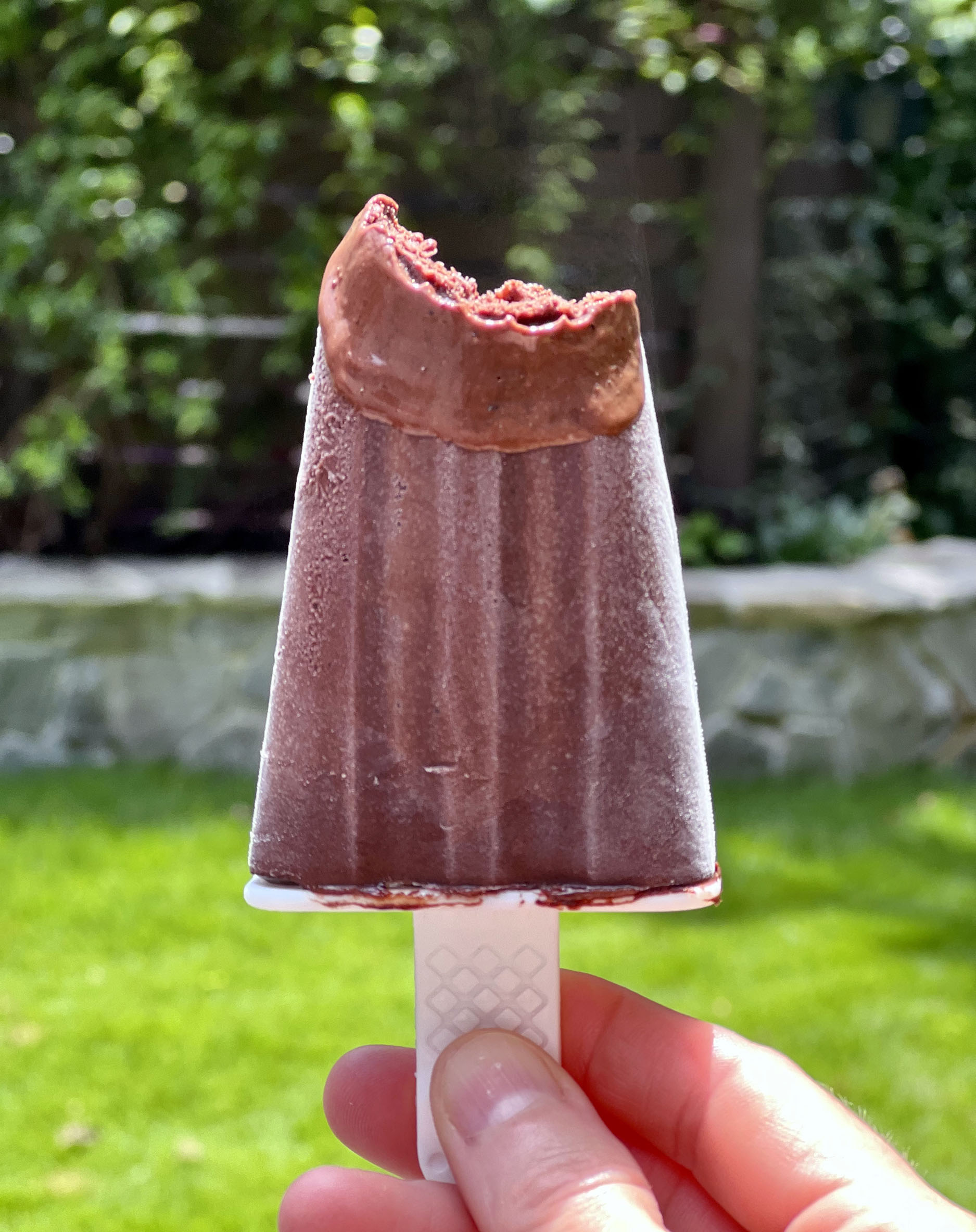 Print Recipe
Dark Chocolate Espresso Ice Pops
Preview Text: Dark Chocolate Espresso Ice Pops have the rich flavor of dark fudgy brownies in a classic Fudge Pop or Pudding Pop form
Ingredients
1 cup Granulated Sugar

3/4 cup Unsweetened Cocoa Powder

2 tbsp. Instant Espresso Powder (or more unsweetened cocoa powder)

2 tbsp. Cornstarch or Potato Starch

1/4 tsp. Kosher Salt

3.5 cups Whole Milk

1 tsp. Vanilla Extract
Instructions
1
In a medium-sized saucepan, whisk together the dry ingredients until well combined.
2
Add one cup of the three and a half cups of milk and whisk together to make a thick paste. Then whisk in the rest of the milk until smooth.
3
Set the burner to medium and bring the mixture to a simmer. Whisk often until the mixture is very hot to the touch. Switch to a silicone spatula and keep stirring and cooking until the mixture is fairly thick, about three minutes more.
4
Remove from heat and stir in the vanilla. Let the mixture cool down for about 10 minutes. I poured the mixture into a large heat-safe measuring cup to make pouring into molds easier. Stir the cooling mixture often to prevent a skin from forming on the top.
5
Pour the slightly cooled mixture into the molds. Freeze for about 1 hour before inserting the sticks.
6
After 1 hour in the freezer, insert the sticks and freeze again for at least 5 hours until frozen solid.
7
When you're ready to serve, run the ice pop side of the mold under hot water for a few seconds to loosen the pops from the mold. Unmold and enjoy!