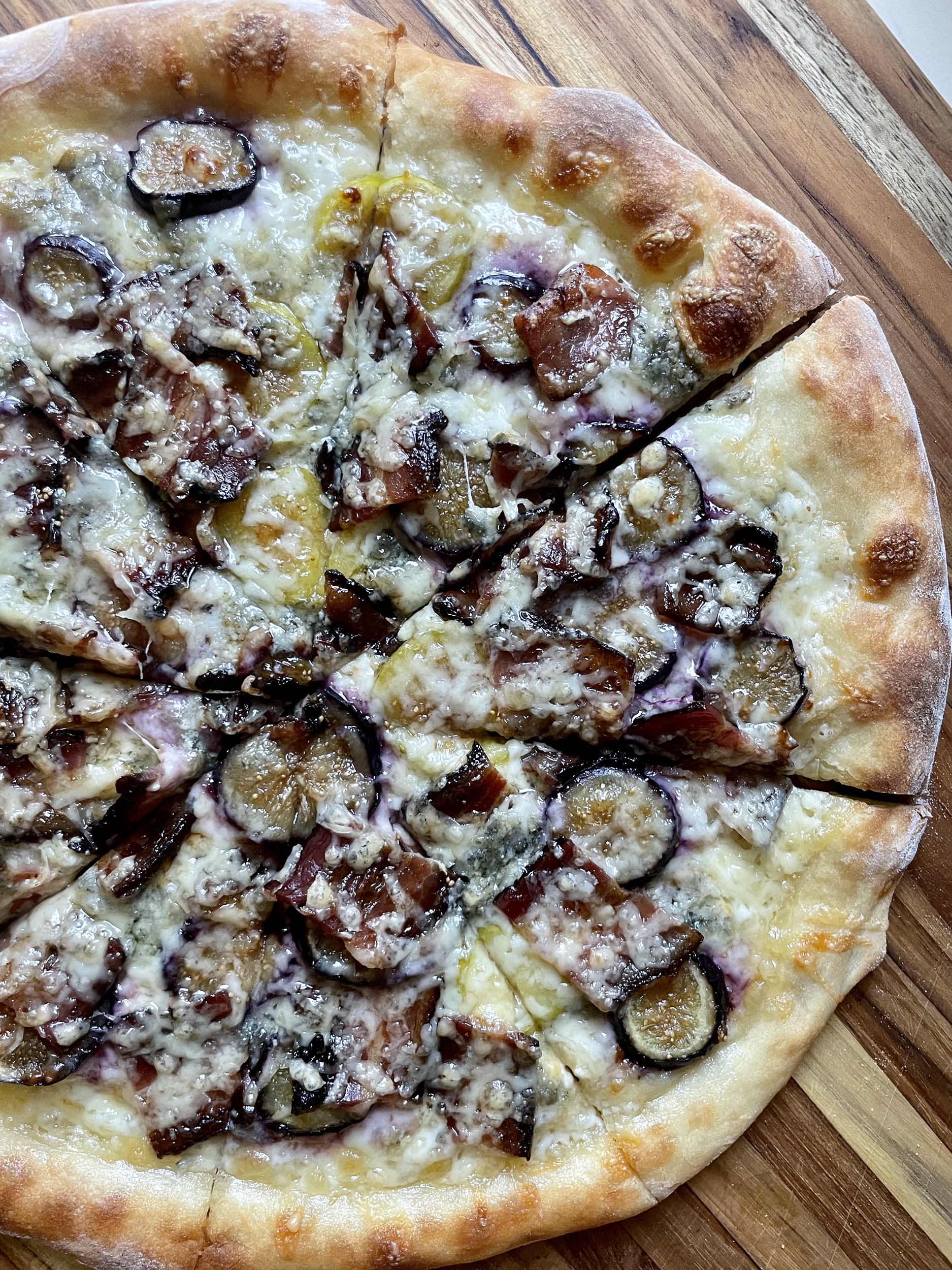 Print Recipe
Figgy Bacon Pizza
Lightly sweet figs with thick-cut bacon. Nutty Gruyere and buttery Fontina create a smooth backbone for the pops of pungent Blue Cheese.
Ingredients
1 Prepared Pizza Dough

1/2 cup Grated Fontina Cheese

4-5 Fresh Figs, sliced

1/4 cup Crumbled Blue Cheese

4-5 Strips of Thick-Cut Bacon, cooked until lightly crisp and sliced into 1-inch pieces

1/2 cup Grated Gruyere Cheese

Grated Parmesan, optional
Instructions
1
Preheat oven to 450 degrees.
2
On a floured pizza peel, dust the dough with flour and create a crust around the perimeter of the dough and flatten down the center.
3
Stretch it out on the backs of your hands, left hand over right hand, until the dough is roughly 12-inches around.
4
Add more flour evenly on the peel and lay the dough on the peel.
5
First add an even layer of Fontina Cheese.
6
Evenly place the fig slices on the Fontina.
7
Sprinkle Blue Cheese crumbles over figs.
8
Evenly distribute bacon pieces on the pizza and finish with the grated Gruyere.
9
Bake on a pizza steel or stone for 15 minutes until the crust is puffy and golden and the cheese is melted and bubbly.
10
Top baked pie with grated Parmesan if desired.