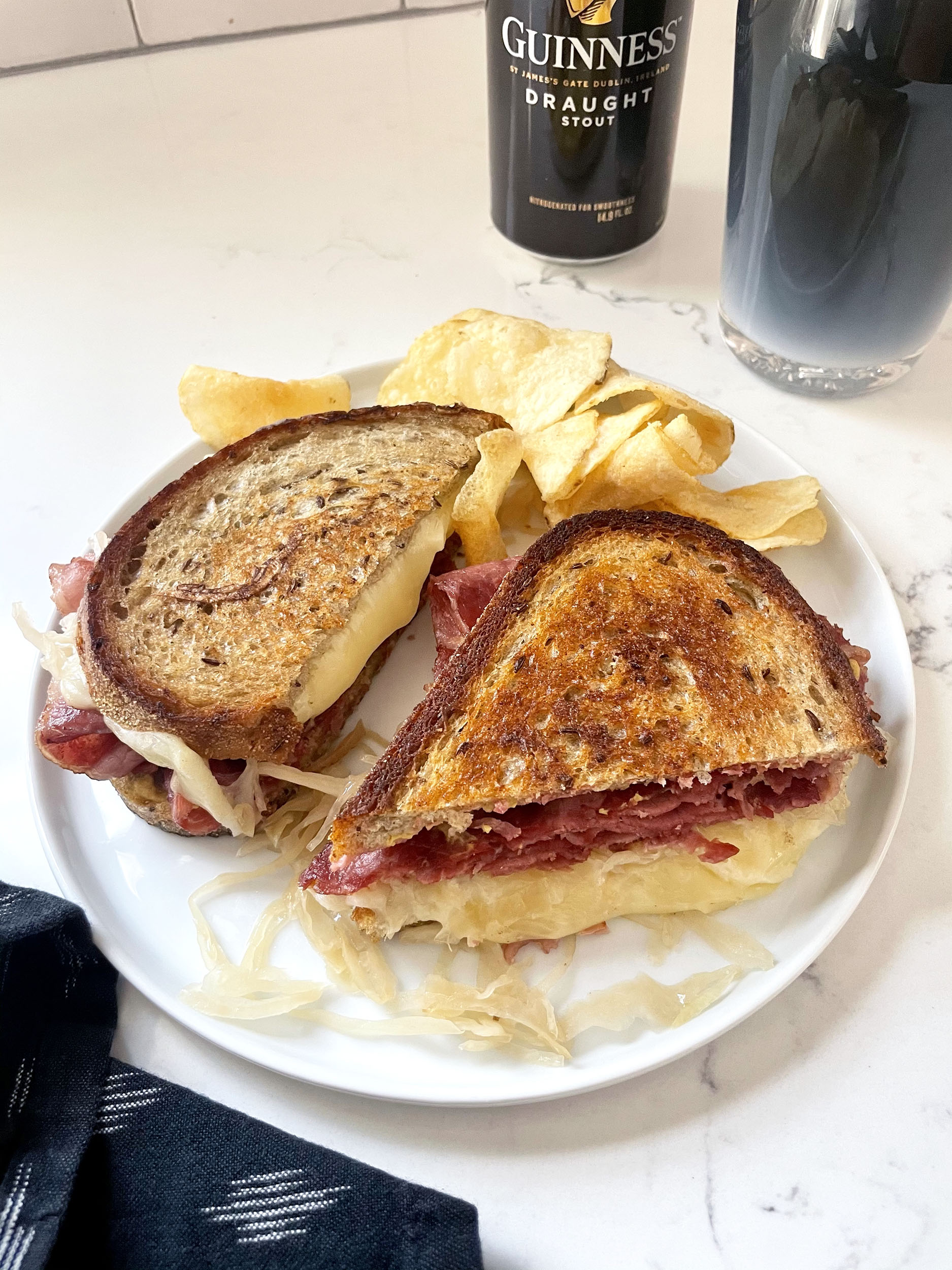 Print Recipe
Grilled Corned Beef and Fontina Sandwich
Seared Corned Beef slices sandwiched with melty, gooey Fontina Cheese, Sauerkraut and Dijon on Rye Bread. Toasted to perfection!
Ingredients
Corned Beef, sliced thin or thick

Fontina Cheese, sliced

Sauerkraut

Dijon Mustard

2 Slices Rye Bread

Butter

Olive Oil
Instructions
1
In a skillet over low/medium-low heat, drizzle a little olive oil and lightly brown the corned beef slices.
2
In a separate skillet, melt butter over medium-low heat and lay two slices of Rye bread in the skillet. Spread Dijon mustard on one slice of the bread.
3
When the corned beef has some nice searing, move it to one side of the pan and add the sauerkraut to the pan just to warm it though and turn off the heat.
4
Arrange the corned beef slices on the Dijon-coated slice of rye and then pile the sauerkraut on top of the corned beef.
5
Then lay the Fontina cheese slices on the sauerkraut and top with the other slice of rye, toasted side facing out.
6
Use a bacon press or a firm spatula to firmly press the sandwich into the pan.
7
Once the bottom slice of rye is toasted and golden, flip the sandwich and continue toasting the other side.
8
When both sides are toasted and golden, transfer to a plate, slice in half and enjoy!
Notes
Aside from two slices of Rye Bread, use whatever ratios of cheese, corned beef, Dijon and sauerkraut you prefer.