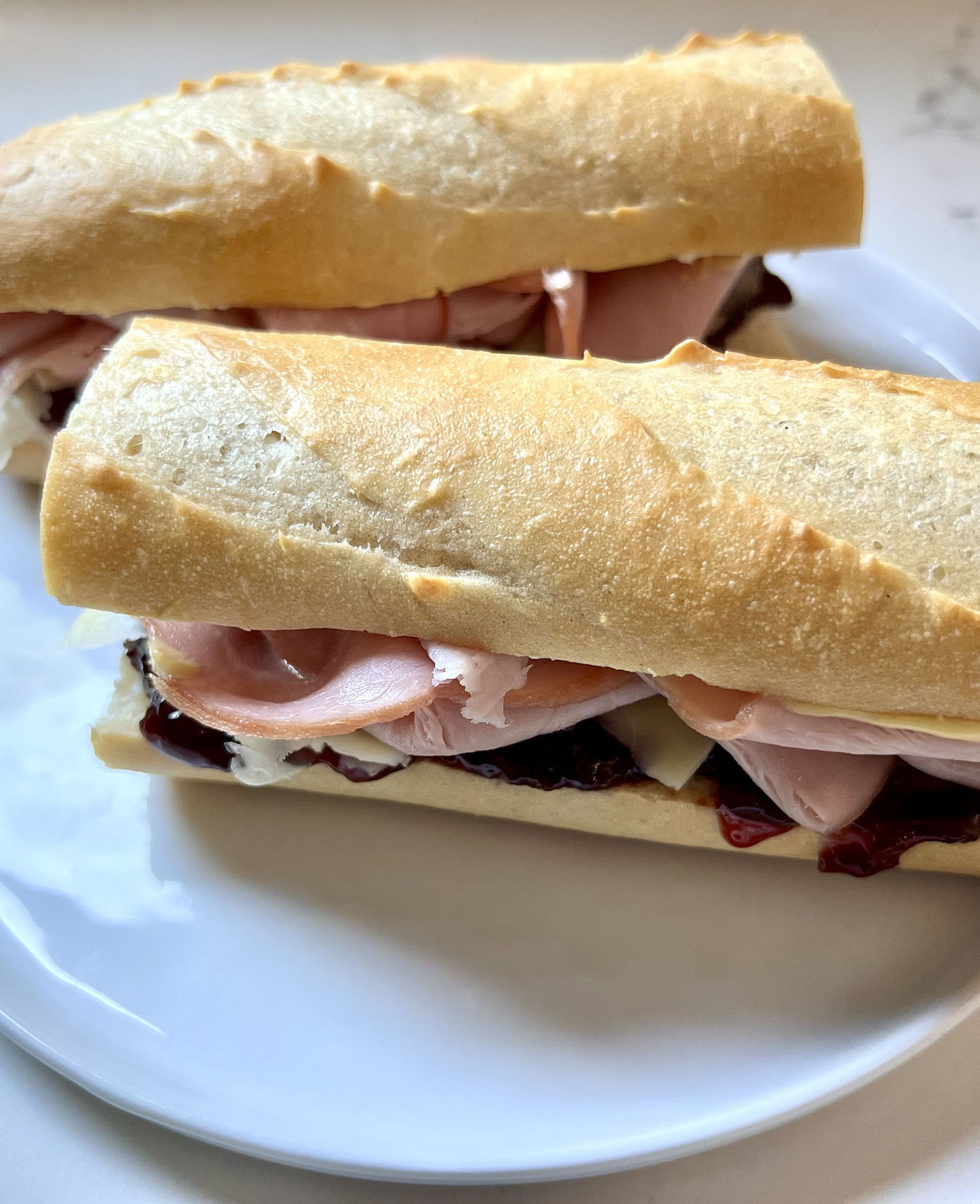 Print Recipe
Ham Jam and Cheese Sandwich
Based on the Parisian jambon-beurre, this Ham Jam and Cheese sandwich is salty, sweet and rich. Simple flavors come together and sing.
Ingredients
1 Baguette (about 20 to 24 inches long)

Salted Butter (at room temp, or sliced thinly with a cheese plane)

Dijon Mustard

Fruit Preserves: Cherry, Peach or Orange

Gruyère Cheese, sliced thinly with a cheese plane

Deli Sliced Ham, preferably smoked or Black Forest
Instructions
1
Slice the baguette in half crosswise; then slice each half in half again crosswise, to make 4 smaller sandwiches.
2
If you want to make 2 sandwiches, like I did, just save that other baguette half for something else. Then slice the pieces for the sandwiches in half horizontally.
3
Smooth the salted butter over both sides of each cut side of the sandwiches.
4
Spread dijon mustard on one side of each sandwich, on top of the butter.
5
Then spread the fruit preserves on the other sandwich half, on top of the butter.
6
Place a few of the Gruyère slices on the cherry preserves side of the sandwich.
7
Use 3 to 4 slices of ham for each sandwich. Just fold or crumple the ham slices and place them evenly on top of the cheese slices.
8
Top the ham with the Dijon side of the sandwich.