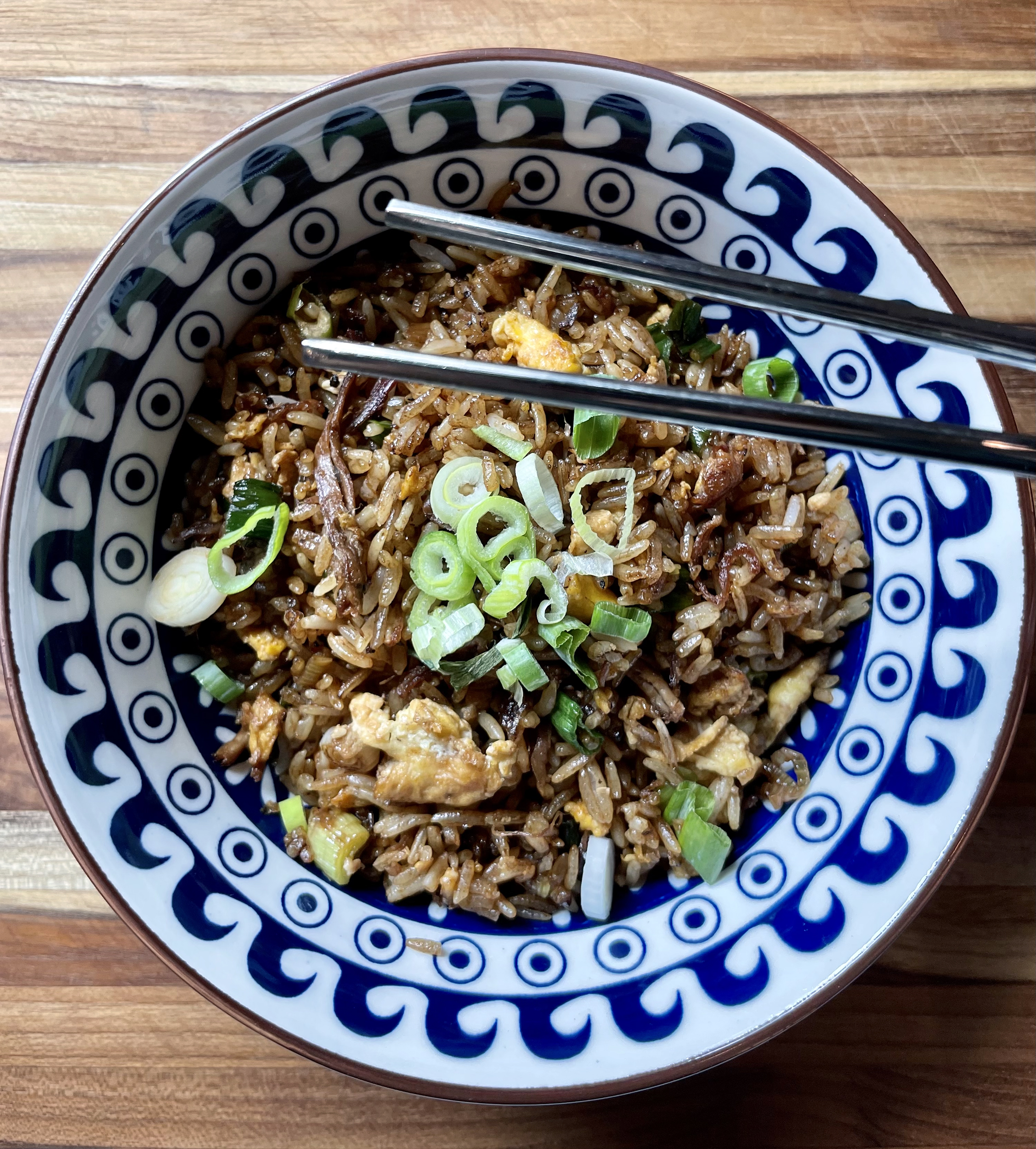 Print Recipe
Egg Fried Rice with Pulled Pork
Savory Pork Fried Rice, with smoked pulled pork, egg and scallions.
Ingredients
1/2 cup Sesame Oil, divided

1 1/2 tbsp. Soy Sauce

2 tbsp. Corn Starch

1 1/2 tbsp. MSG, to taste

2 cups Medium-Grained Rice, like Jasmine

3 Eggs, beaten

1 cup Pulled Pork

1/2 cup Chopped Green Onions
Instructions
1
Have all of your ingredients prepped, measured and close by.
2
Heat the wok or large skillet over high heat, then pour in 1/2 cup sesame oil.
3
When the sesame oil begins to smoke, pour beaten eggs into the wok and when the eggs begin to set, flip them over and cook through, about one minute. Transfer egg to a plate and set aside.
4
Pour remaining sesame oil into the hot wok. Once the oil begins to smoke, and add the rice to the wok and stir vigorously for about 1-2 minutes, then add pork, onions and cooked egg. Continue stirring vigorously, breaking the cooked egg up in the rice for another 1-2 minutes.
5
Pour the soy sauce around the perimeter of the rice and let it sizzle for a few seconds before stirring the soy sauce into the rice.
6
Sprinkle on MSG, stir well to incorporate and remove from heat.
7
Serve with extra chopped green onions, if desired.