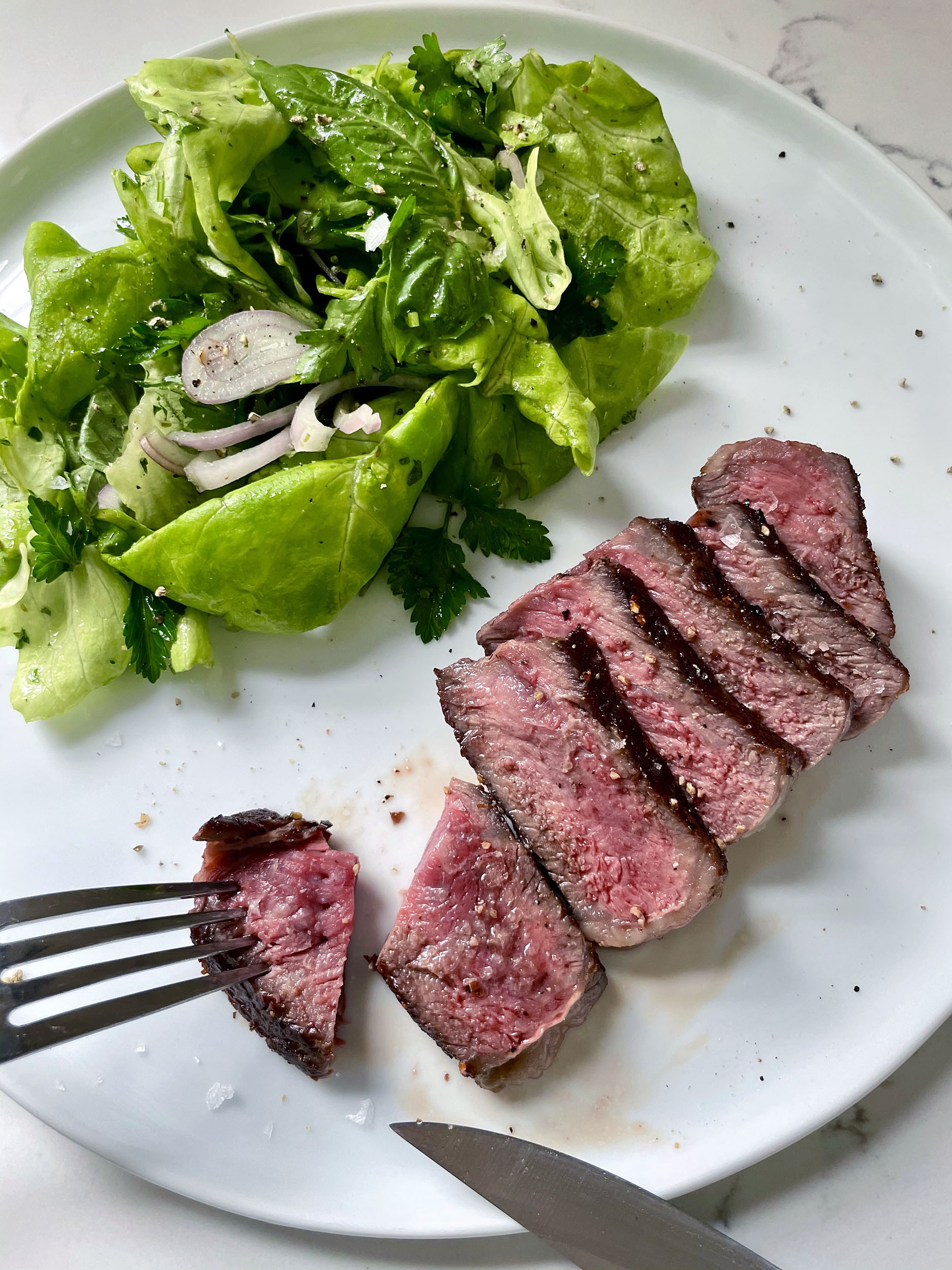 Print Recipe
Pan-Seared New York Strip Steaks
Starting with a cold skillet means the meat's temperature will gradually increase, allowing a deep brown crust to develop without overcooking the steaks.
Ingredients
2 New York Strip Steaks, 1.5-inches thick (or Boneless Ribeye, 1.5-inch thick)

Kosher Salt

Fresh Cracked Black Pepper

Flaky Sea Salt, to taste
Instructions
1
Sprinkle both sides of each steak with Kosher salt and refrigerate for at least 45 minutes, or up to 24 hours.
2
Pat steak completely dry with paper towels and sprinkle both sides with fresh cracked black pepper.
3
Place steaks in a dry, 12-inch skillet, 1-inch apart from each other.
4
Turn heat to high and set timer for 2 minutes.
5
At the 2 minute mark, flip the steaks and set the timer for two minutes.
6
At the 2 minute mark, flip the steaks and reduce the heat to medium.
7
Continue flipping steaks every two minutes until a dark brown crust is developed on both sides and an internal temperature of 120-125 degrees is reached (for medium-rare). About 4-10 more minutes = total of 5 to 7 flips.
8
Let steaks rest for 5 minutes before slicing.
9
Slice and sprinkle slices with flaky sea salt to taste.