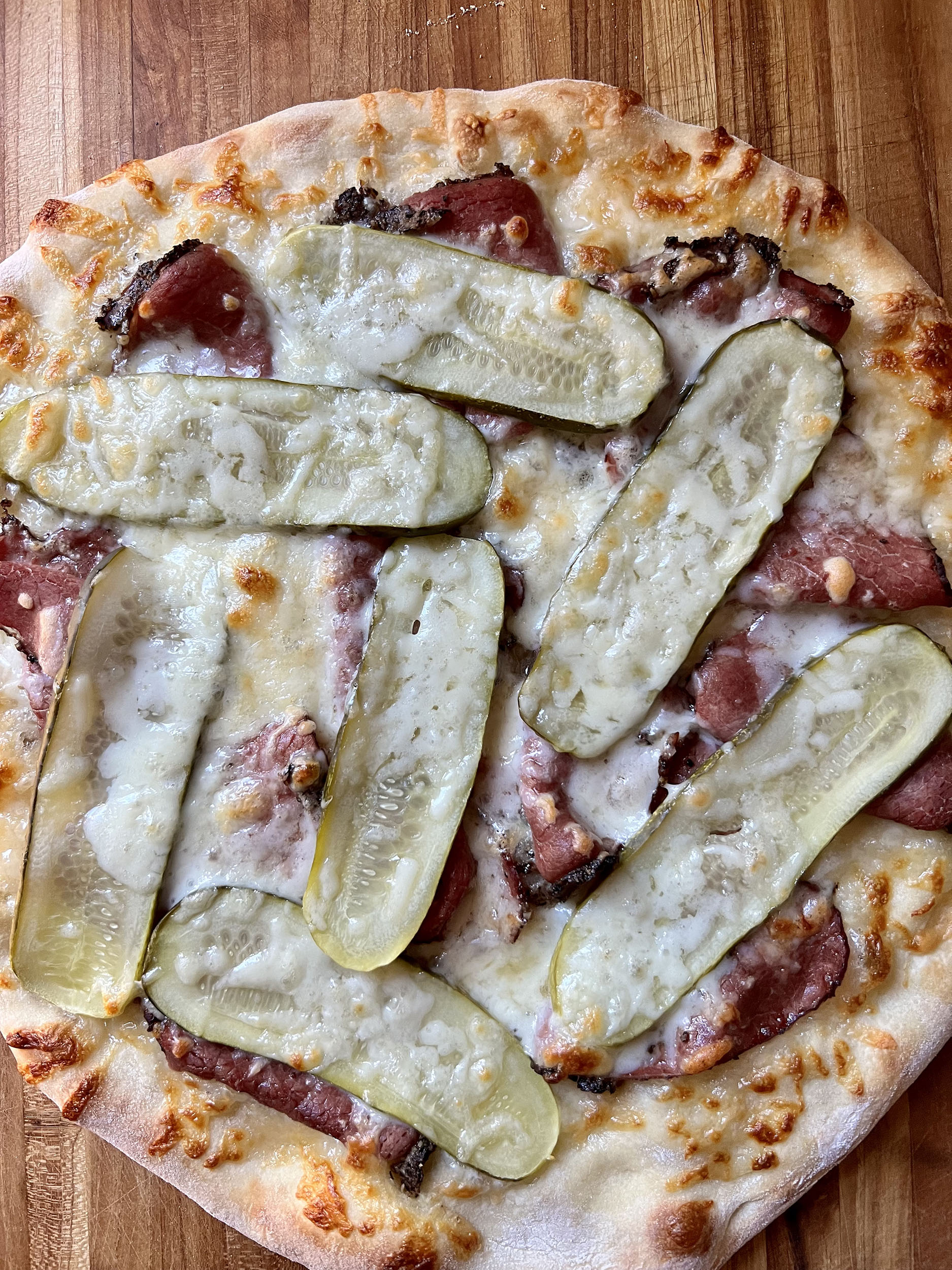 Print Recipe
Pastrami Sandwich Pizza
Sliced pastrami, dill pickles and a mix of mozzarella and sharp provolone cheese, an unexpected combination, it's Pastrami Sandwich Pizza!
Ingredients
1 Prepared Pizza Dough

6-8 oz. Deli Sliced Pastrami

1/2 cup Grated Mozzarella

1/2 cup grated Sharp Provolone

Kosher Sandwich Pickles
Instructions
1
Preheat the oven to 450 degrees with a pizza steel or stone. Let your dough warm up to room temperature.
2
On a lightly floured pizza peel, roll spin or stretch the dough out to about 12-inches round.
3
Lightly toss the grated cheeses together with your hands.
4
Start with about 3/4 of the cheese mixture on the dough as the first layer.
5
Then fold the pastrami slices as you lay them on the pizza. This gives a little more heft and texture than if the slices were just laying flat. Lay the pickle slices on top in an arrangement that ensures each slice will have part of a pickle in each bite.
6
Top the pickles with the remaining 1/4 of the cheese mix.
7
Bake the pizza for 10-15 minutes. Until the crust is puffed and golden and the cheese is melted, bubbly and browning in some spots.