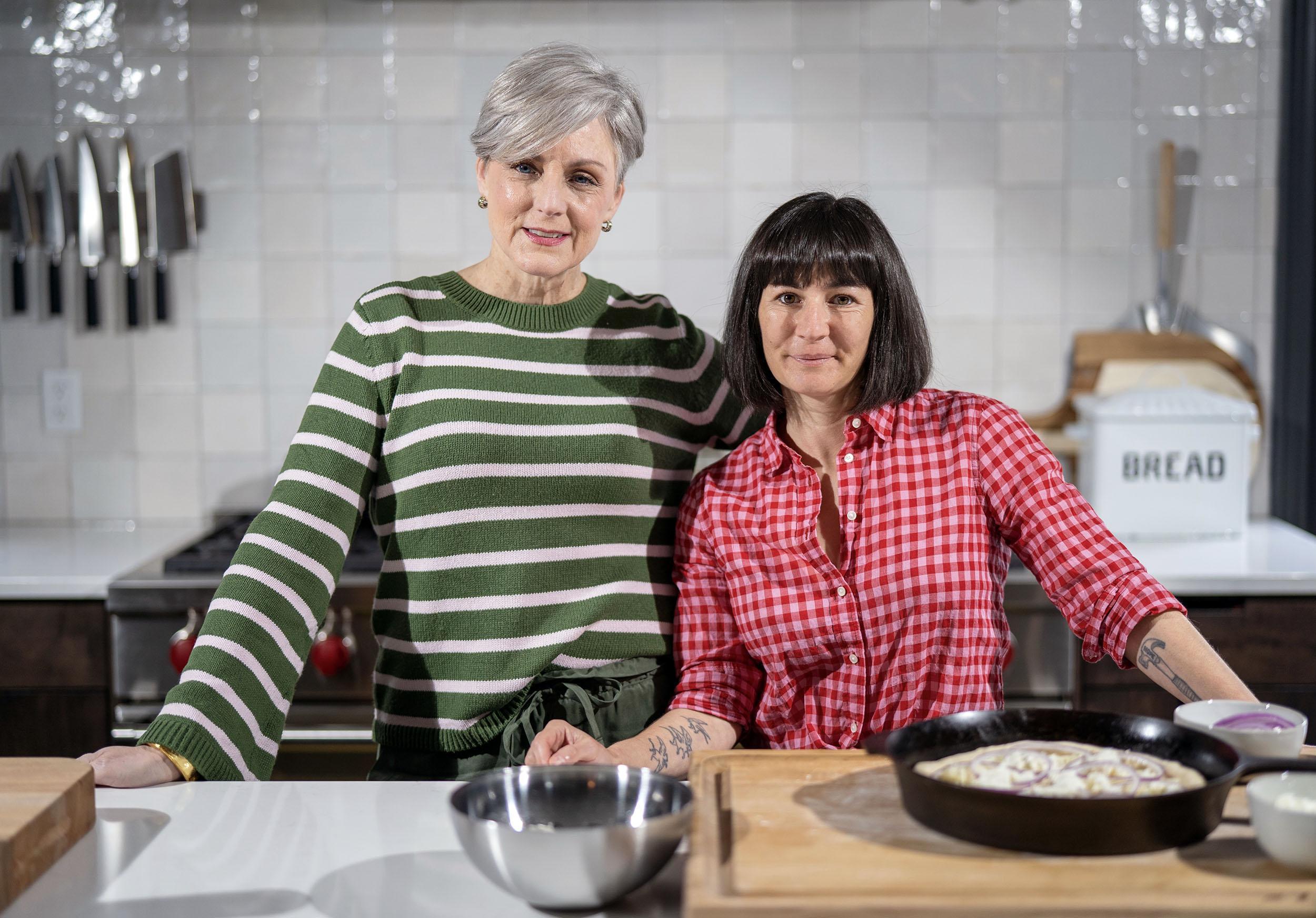 Print Recipe
Anchovy Ricotta Pizza
Anchovies add a briny, savory umami flavor punch, but aren't overwhelming. The fillets are so thin that they almost melt into the cheese and the ricotta is mild, perfectly mellowing the anchovies. Preserved lemons add a savory brightness, the fresh parsley lends its herby green flavor.
Ingredients
1 Prepared Pizza Dough, room temperature

Flour for dusting

Shredded Mozzarella Cheese

Red onions, thinly sliced

Ricotta

Anchovy Fillets

Red Pepper Flakes

Preserved Lemon, minced

Fresh Parsley, chopped

Olive oil for drizzling over pie
Instructions
1
Preheat the oven to 450 degrees.
2
Make a crust around the dough by pressing your fingers about 1 inch from the edge while cupping the edge of the dough with your other hand.
3
Then pat or roll the dough out to the size of your skillet and transfer it to your skillet.
4
Top with a layer of shredded mozzarella cheese.
5
Then add the thinly sliced red onion.
6
Then add several small dollops of ricotta.
8
Dollop more ricotta over the anchovies.
9
Sprinkle red pepper flakes over pie.
10
Bake for 15 minutes or until the dough is golden brown and the cheese is bubbly.
11
Sprinkle the minced preserved lemon peel and chopped parsley over the pizza. Give it a drizzle of olive oil if you like, and slice.
Notes
Use your intuition on the ratios. You can use more or less of any ingredient based your personal preference.