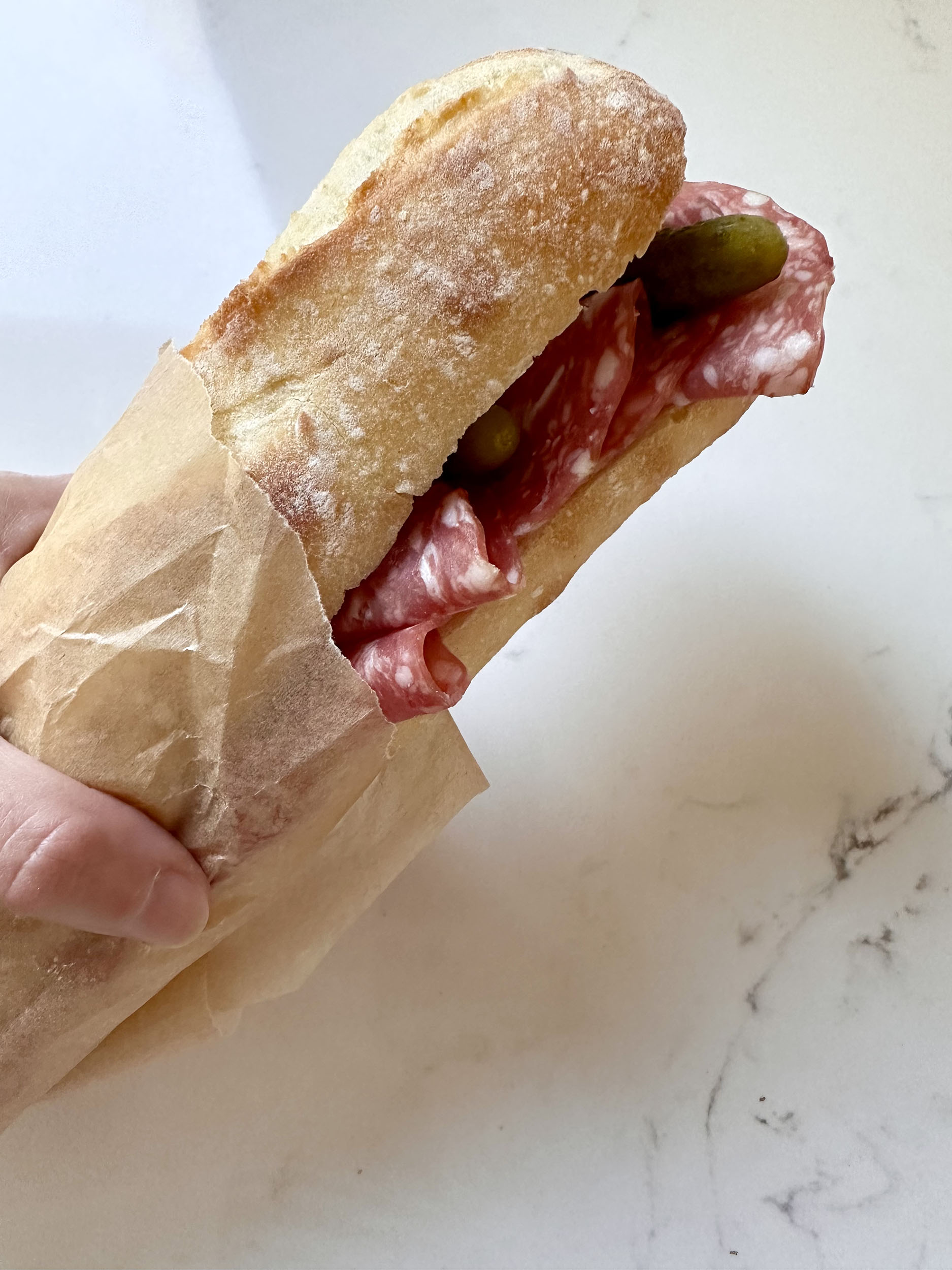 Print Recipe
Saucisson Beurre Baguette Sandwich
The simplest pleasure, a crusty baguette with good salted butter, salami and cornichons, it's a Saucisson Beurre Baguette Sandwich!
Ingredients
1 Skinny French Baguette, sliced in half (or demi-baguette), then sliced in half lengthwise

French Salted Butter (or European-style Salted Butter)

Salami

Cornichons
Instructions
To crisp up the crust on the Baguette
1
Preheat oven to 375 degrees F. Place baguette on the center rack and bake for 5-10 minutes, just until the crust is crisp. Then cut the baguette in half lengthwise.
Assemble the Saucisson Beurre Baguette Sandwich
2
Spread butter on the bottom half of the baguette. Then lay the salami (or saucisson) slices on top of the butter. Don't use too many slices, just enough to cover the bottom half of the bread in a single layer, with the slices slightly overlapping. I folded each slice of salami.
3
Then, just place several cornichons on top of the salami.
4
Top with the top half of the baguette and that's it!
Notes
If you're using a day old baguette, first wrap the baguette in aluminum foil and bake for 5-10 until the baguette is soft. Then remove the foil and bake the baguette until the crust is crisp, about 5-10 more minutes