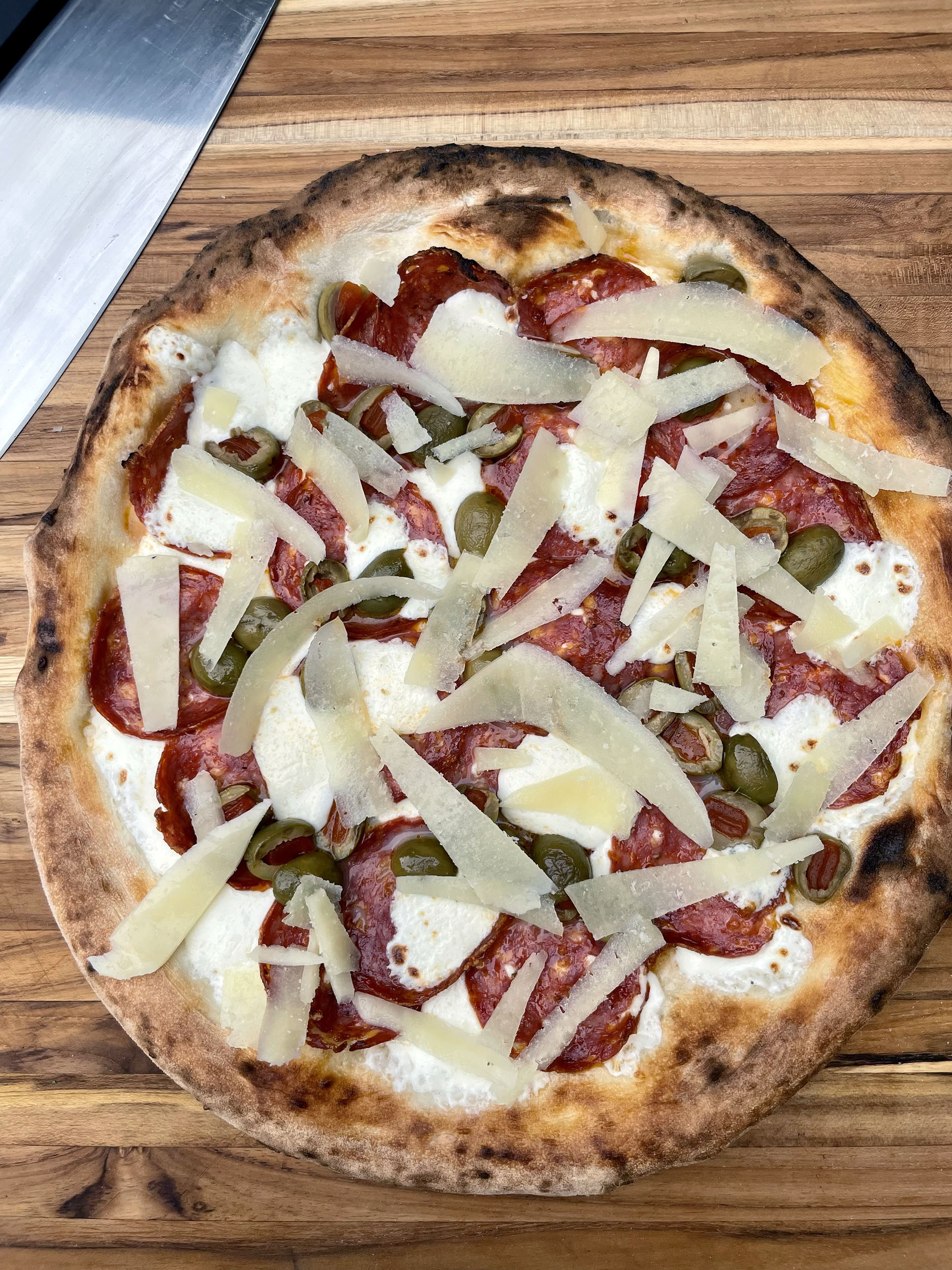 Print Recipe
Spanish Chorizo Pizza with Manzanilla Olives
Using chorizo instead of pepperoni, in tandem with the manzanilla olives, gives a slightly different flavor profile that feels a little more grown up.
Ingredients
1 Prepared Pizza Dough

1/2 16-oz. Package of Sliced Fresh Mozzarella, torn into pieces (or fresh shredded low moisture mozzarella)

4 oz. Sliced Spanish Chorizo

1/4 cup Manzanilla Olives, sliced in half lengthwise

Shaved Manchego Cheese, to finish
Instructions
1
Preheat oven to 450 degrees.
2
On a floured pizza peel, dust the dough with flour and create a crust around the perimeter of the dough and flatten down the center.
3
Stretch it out on the backs of your hands, left hand over right hand, until the dough is roughly 12-inches around.
4
Add more flour evenly on the peel and lay the dough on the peel.
5
First add mozzarella cheese, then evenly place chorizo to cover the mozzarella.
6
Scatter olives over pizza and bake for 15 minutes, until the crust is golden and the cheese is bubbly.
7
When the pizza comes out, evenly scatter thin Manchego slices on pizza.