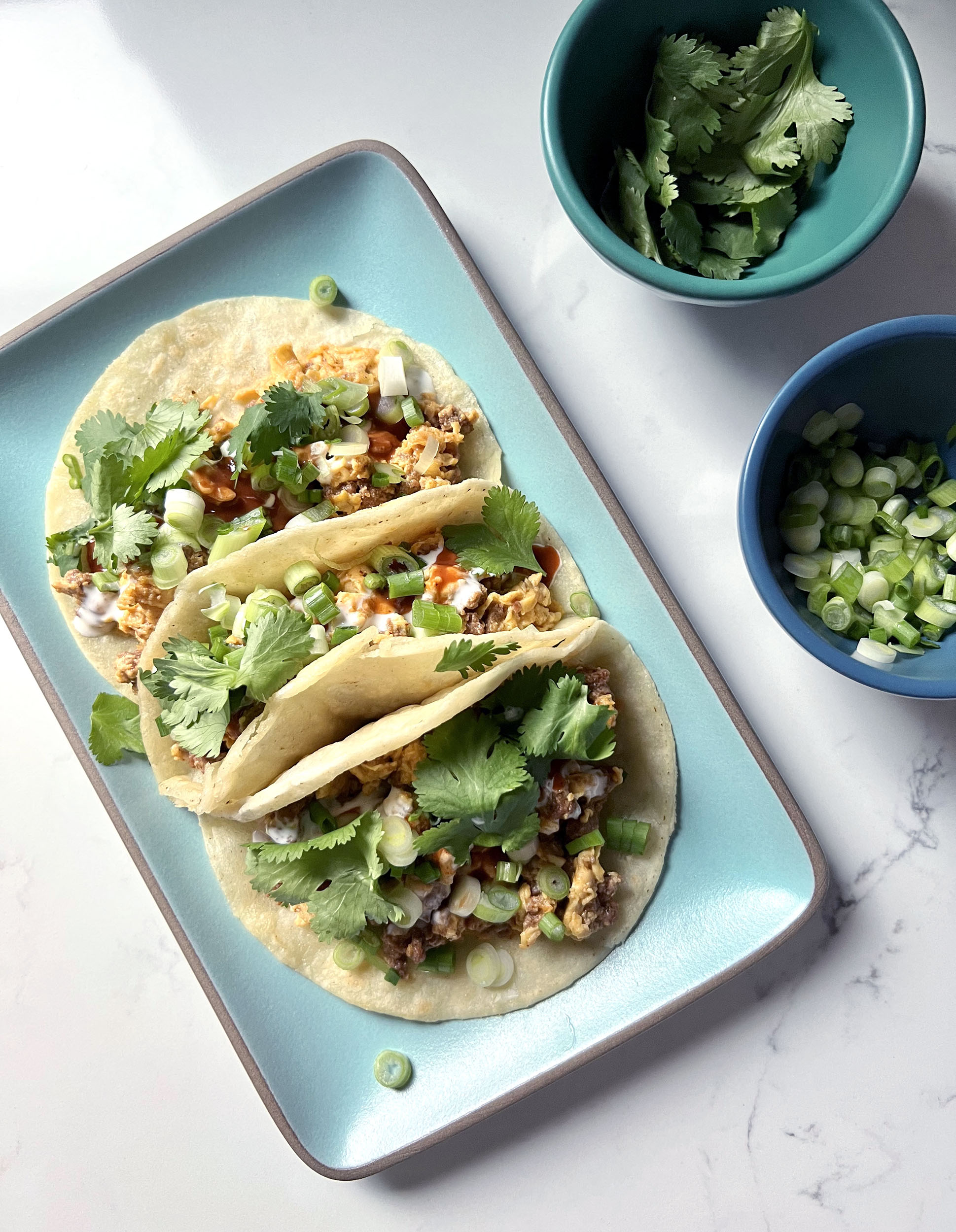 Print Recipe
Street-Style Breakfast Tacos
Mexican chorizo scrambled with eggs, topped with crema, hot sauce, onions and cilantro, folded in a toasted corn tortilla. Perfect Breakfast Tacos!
Ingredients
4 oz. Mexican Chorizo

3 Eggs

Drizzle Olive Oil

3 Corn Tortillas

Cilantro

Scallion, sliced thin, or Diced White Onion

Crema or Grated Cheese

Hot Sauce
Instructions
1
In a nonstick pan over medium heat, cook the chorizo, breaking it up as it cooks.
2
As the chorizo is cooking, whisk thee eggs together until well-combined.
3
Set a separate, large pan on a separate burner on medium heat with a drizzle of olive oil. Once the oil is beginning to shimmer, place three corn tortillas in the pan and reduce the heat to medium-low.
4
When the pieces of chorizo are smaller and darker in color, reduce the burner heat to medium-low and pour the whisked eggs into the pan with the cooked chorizo. Stir constantly until the eggs are cooked through and remove from heat.
5
Flip the tortillas and remove from heat as soon as they begin to become pliable and slightly toasted.
6
Spoon the chorizo egg mixture into the corn tortillas.
7
Top with crema (or cheese), hot sauce, diced white onion (or scallions), and cilantro leaves.