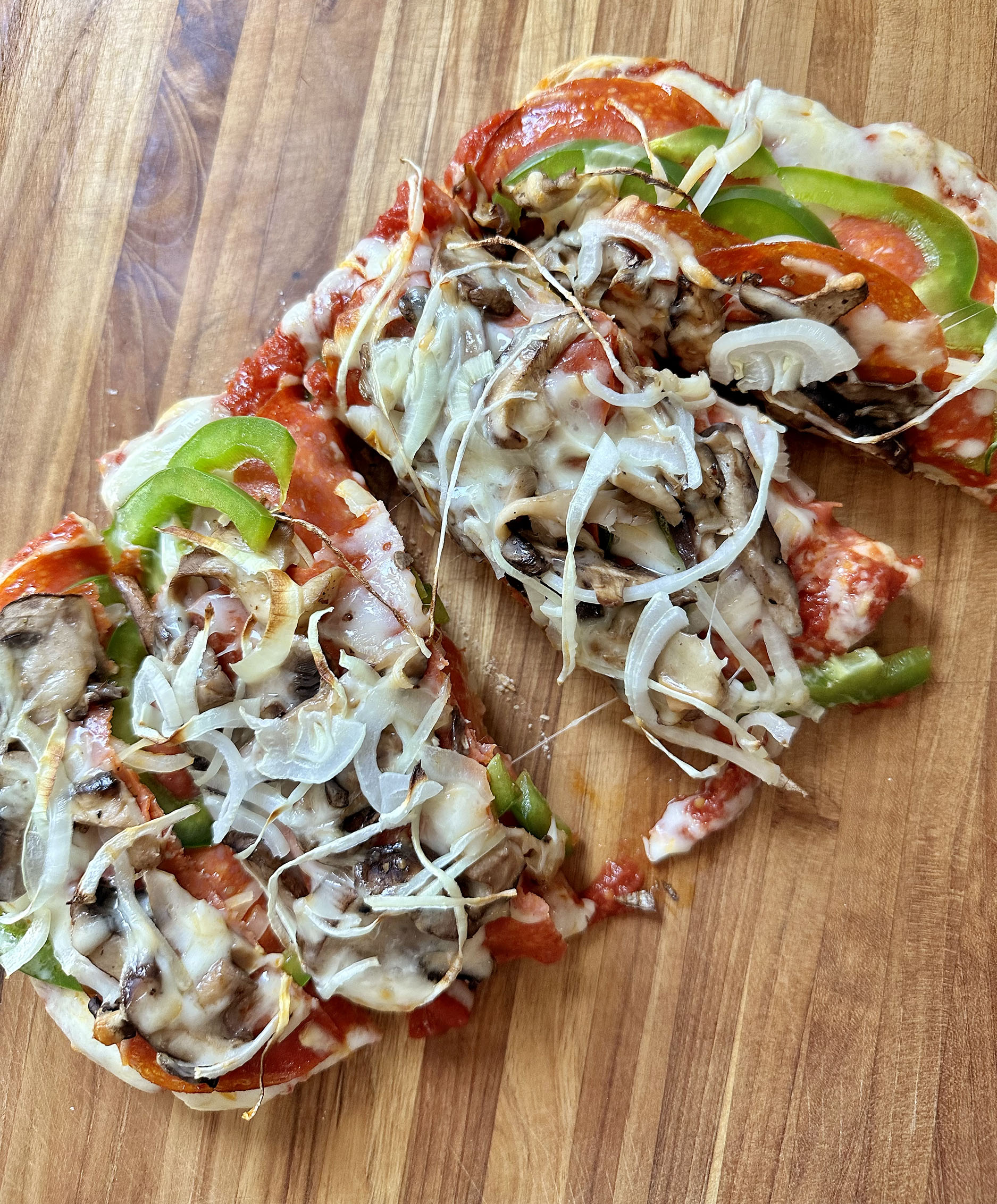 Print Recipe
Supreme Ciabatta Pizza
Tomato sauce, pepperoni, bell pepper, mushrooms and onion on a thick, airy and chewy slab of Ciabatta bread. It's a Supreme Ciabatta Pizza!
Ingredients
Sliced Mushrooms

Olive Oil

Kosher Salt

Black Pepper

Ciabatta Loaf, sliced in half horizontally (will use 1/2 for this pizza)

Tomato Sauce

1 cup Grated Mozzarella Cheese

Pepperoni

1/2 Green Bell Pepper, sliced thinly

1/4 Onion, sliced thinly
Instructions
1
Preheat the oven to 400 degrees F.
2
Sauté the mushrooms with a little water until the water is evaporated. Season with kosher salt and pepper, drizzle in a little olive oil and sauté the mushrooms in olive oil just until they begin to develop some browning. Remove from heat and let cool.
3
Top the bread with tomato sauce, then about half the cheese. Top with pepperoni.
4
Then add the sliced bell peppers, and about half the sliced onion. Then do another layer of pepperoni.
5
Add the mushrooms on top of the second layer of pepperoni. Top the mushrooms with the remaining cheese and onion slices. And we are ready for the oven!
6
Bake the pizza in the preheated oven for 10-15 minutes, until the cheese is melted and bubbly.
7
Transfer the pizza to a cutting board and use a pizza blade to slice the Supreme Ciabatta Pizza into strips.