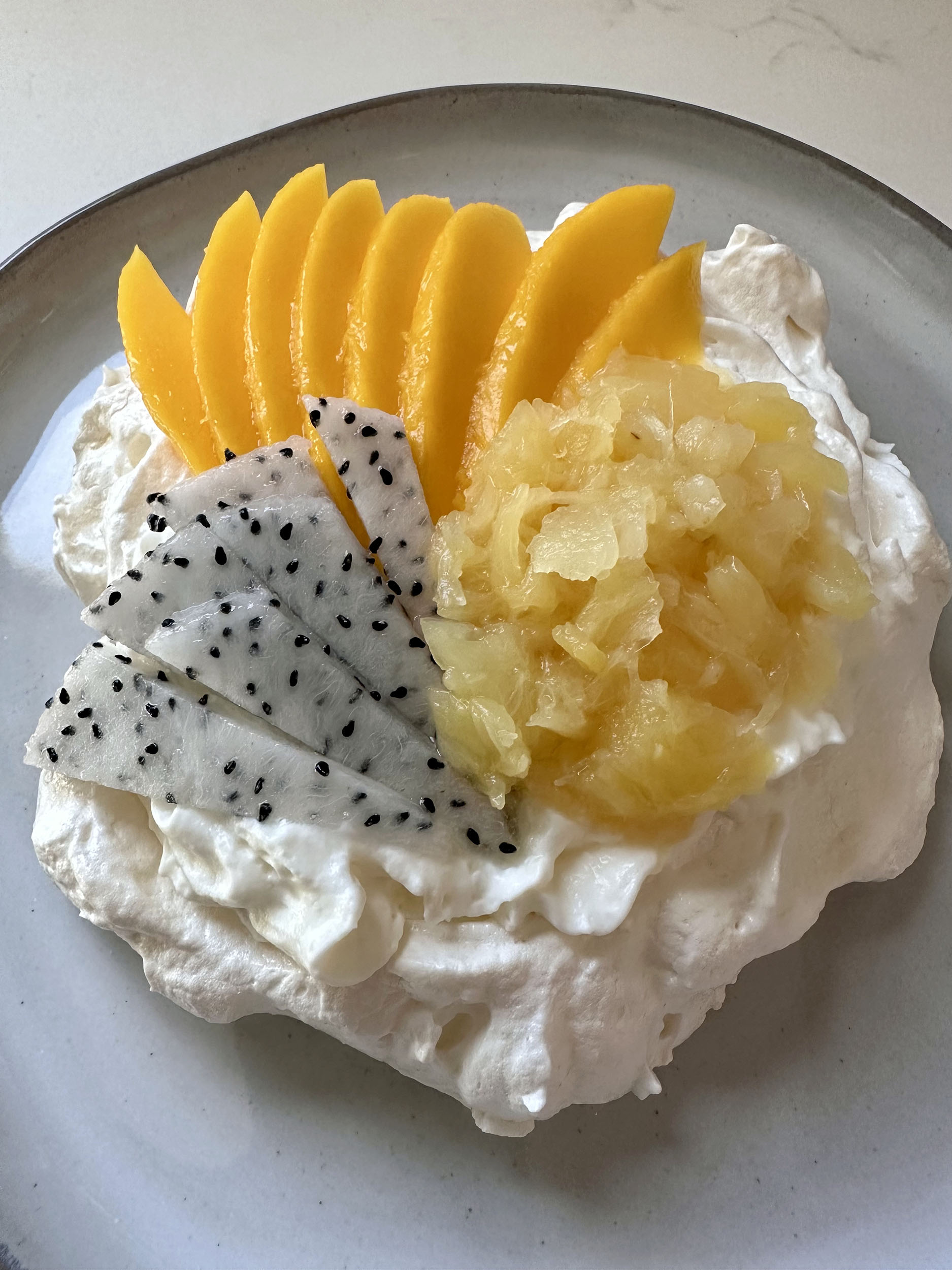 Print Recipe
Swiss Meringue Cups
With a combination of light, sweet flavors and textures, Swiss Meringue Cups are the perfect spring dessert to top with your favorite fruits.
Ingredients
3 Large Egg Whites

1/4 tsp. Cream of Tartar

1/2 tsp. Vanilla Extract

3/4 cup Granulated Sugar

Whipped Cream

Berries

Fruit

Powdered Sugar
Instructions
1
Place the egg whites in a bowl and let stand for 30 minutes.
2
Preheat oven to 225 degrees and line a large sheet tray with parchment paper.
3
Add the vanilla and cream of tartar to the egg whites and beat on medium speed until foamy, soft peaks form.
4
Gradually add the sugar 1.5 tablespoon at a time and beat on medium-high until stiff glossy peaks form and sugar is dissolved.
5
Spoon 6-8 mounds of meringue onto the parchment-lined sheet tray.Use the back of a spoon to spread the mounds into 3-inch cups.
6
Bake for 1 hour at 225 degrees, until the meringues are set and dry.
7
Then turn the oven off and leave the meringues in the oven to gradually cool down for 1 hour.
8
Transfer meringues to a wire cooling rack to cool completely.
9
Fill the center of each meringue cup with a tablespoon or two of whipped cream, place berries on whipped cream and dust tops with powdered sugar.