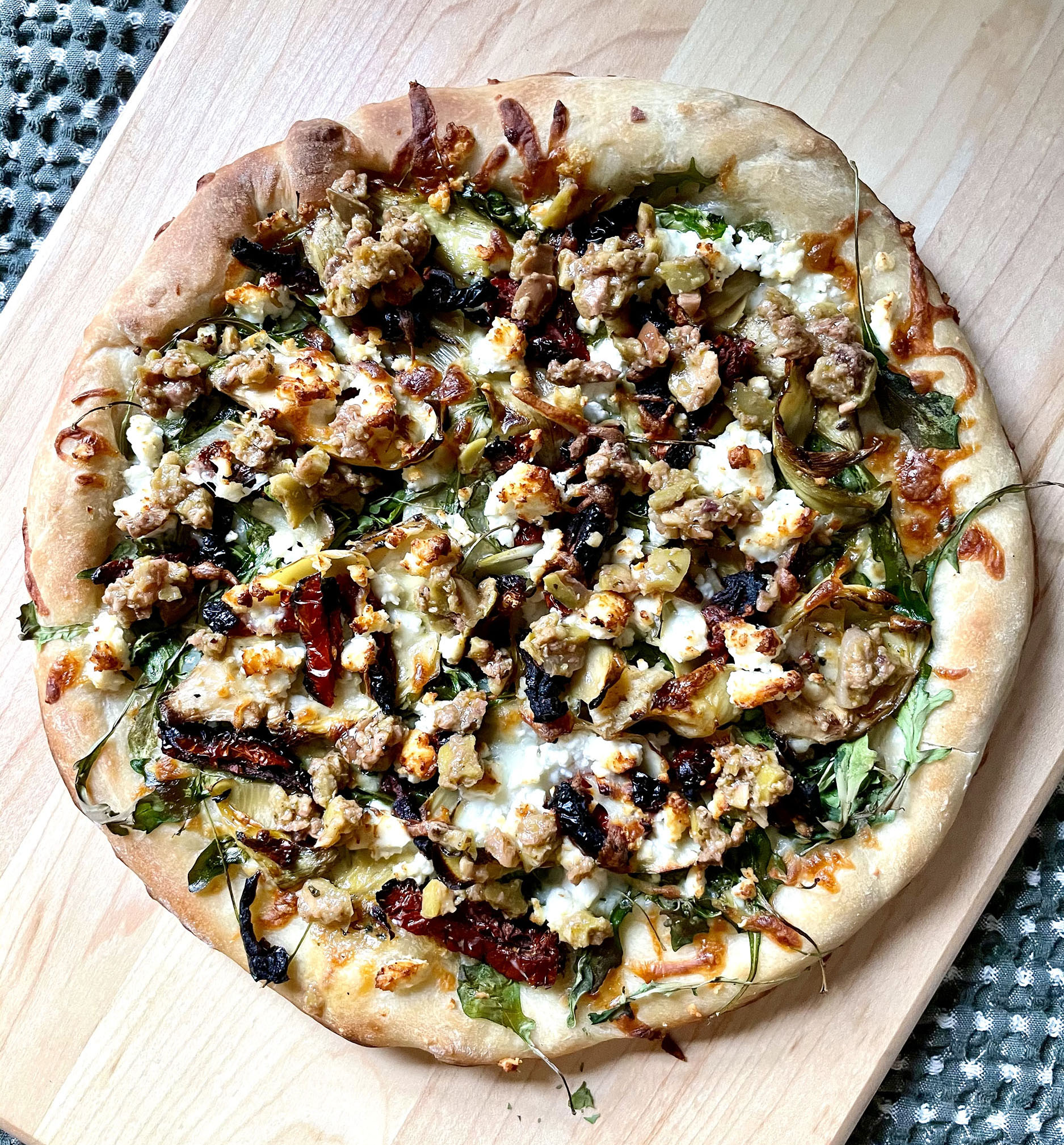 Print Recipe
The Gourmet
Arugula, sun dried tomatoes, artichoke hearts, and feta cheese on a mozzarella base, topped with olive tapenade. Baked in a cast iron skillet. A new twist on a classic Escape From New York Pizza.
Ingredients
Ratios of the Toppings are Your Personal Preference

1 pre-made Pizza Dough

Olive Oil for greasing the skillet

Mozzarella Cheese, shredded

Baby Arugula

Marinated Artichoke Hearts

Sun Dried Tomatoes

Feta Cheese, crumbled

Olive Tapenade
Instructions
1
Let dough sit at room temperature for about 20 minutes and preheat oven to 450 degrees.
2
Place dough on a lightly floured surface and sprinkle more flour on top. Press dough out into a 9"-12" round shape.
3
Lightly grease bottom and sides of skillet with olive oil and lay dough inside.
4
Sprinkle a generous amount of mozzarella.
5
Followed by arugula, artichoke hearts, sun dried tomatoes and feta.
6
Bake on the middle rack for 15 minutes, then move to the bottom rack for 3-5 more minutes.
7
Use a spatula to lift and slide the pizza out of the skillet onto a cutting board.
8
Top with olive tapenade and slice.