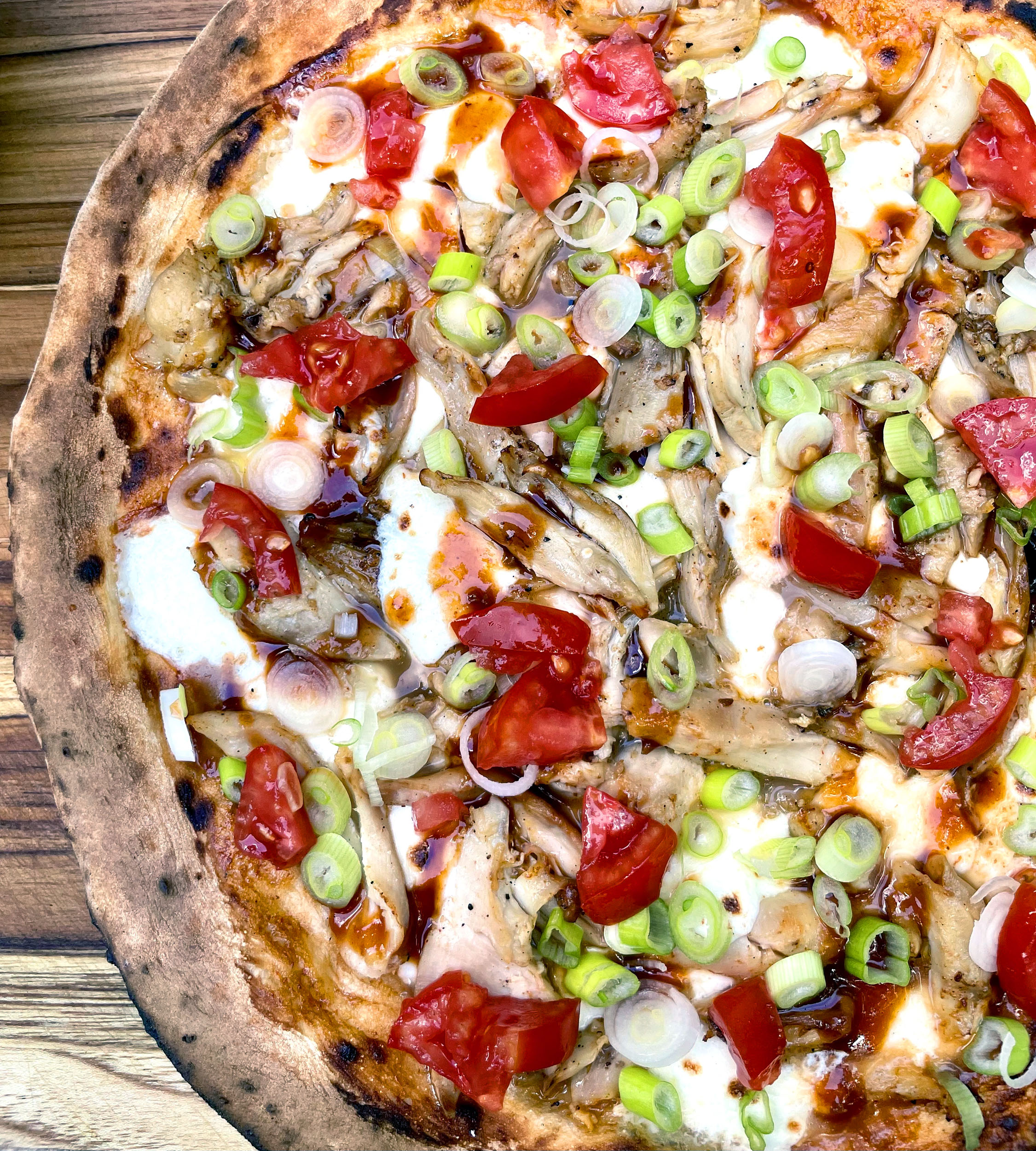 Print Recipe
Barbecue Chicken Pizza
BBQ Chicken Pizza is the perfect solution for leftover chicken –  tons of sweet, spicy flavor, with fresh tomatoes and scallions.
Ingredients
1 Prepared Pizza Dough

1/4 cup BBQ Sauce, plus more for drizzling on baked pizza

1/4-1/2 16-oz. Package of Sliced Fresh Mozzarella, torn into pieces

1 cup Leftover Chicken, cut into bite-size pieces

1 Roma Tomato, diced

2 Scallions, Sliced thin
Instructions
1
Preheat oven to 450 degrees.
2
On a floured pizza peel, dust the dough with flour and create a crust around the perimeter of the dough and flatten down the center.
3
Stretch it out on the backs of your hands, left hand over right hand, until the dough is roughly 12-inches around.
4
Add more flour evenly on the peel and lay the dough on the peel.
5
Brush a thin layer of BBQ sauce over dough and evenly distribute mozzarella pieces on sauce.
6
Add Chicken pieces on top of the cheese and top with a little more cheese, if desired.
7
Bake for 15 minutes or until the crust is golden and cheese is melted.
8
Mop the wet areas with a paper towel and top with a drizzle of BBQ sauce, fresh diced tomato and scallions.