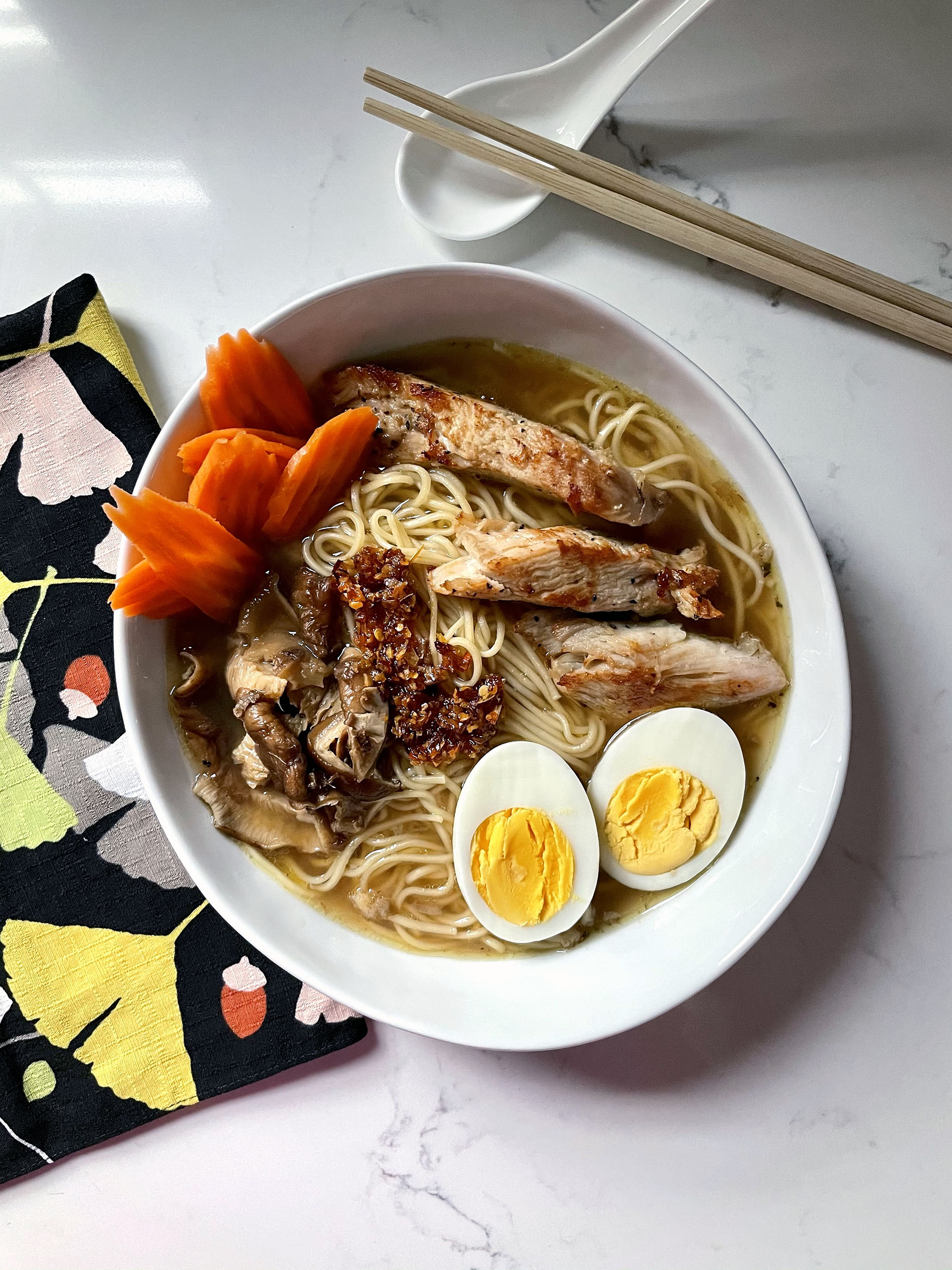 Print Recipe
Leftover Turkey Ramen
Turkey stock gets a Ramen flavor boost from Kombu, Bonito, Shiitakes, Miso, Mirin, Vinegar and Soy Sauce.
Ingredients
10 cups Turkey Stock

1 cup Dried Shiitakes

1 cup Bonito Flakes

1 small to medium-sized strip of Kombu

Ramen Noodles

Flavor Booster

2-3 tbsp Miso Paste

2 tbsp Soy Sauce

2 tbsp Rice Vinegar

1 tbsp Mirin

Toppings

Leftover Turkey lightly browned in olive oil

Carrot Slices

Medium Boiled Eggs

Shiitakes
Instructions
1
Simmer the Turkey stock with the bonito, kombu and dried shiitakes for about an hour. Strain the broth and return it to the stock pot.
2
Mix the Mirin, vinegar, soy sauce and miso and add the flavor booster to the strained stock, continue simmering while you prep the toppings.
3
Boil water for the noodles and cook to package directions.
4
Boil water for the eggs. Gently add eggs to the water, cover and reduce heat to low, simmer eggs for 10 minutes.
5
Lightly brown turkey slices with olive oil.
6
Add drained noodles to a bowl. Ladle 2 cups of the broth over the noodles and add toppings.